Electrical Testing in Aylesbury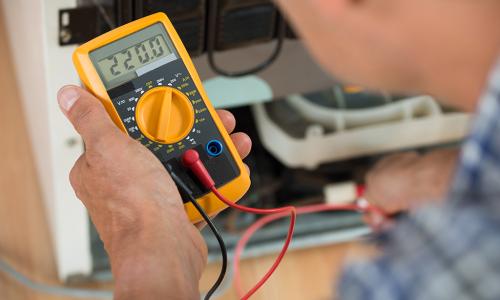 Domestic electrical testing is the easiest and most convenient way to check on the overall condition of the electrics in your home and provide peace of mind for the safety of you and your family. 

Paradigm Electrical solutions are NICEIC approved contractors and installers providing electrical testing in Aylesbury. Our electricians hold the necessary qualifications and experience to ensure your home is electrically sound and if you do need remedial work to be undertaken will take the time to explain any faults to you and the best course of action to maintain safety. We provide the best possible standard of service to our customers every time and offer various testing options to suit our customer's needs.

The most common testing service is an Electrical Installation Condition Report or more commonly known as an EICR. This test gives a great overall health check of your electrics and fuse board. 
An EICR will highlight any areas that need your immediate attention and anything that may be a cause for concern in the future and each area tested will be graded. If you have a C1 or C2 code on your report this means your installation is unsatisfactory and urgent remedial action is required. A C3 result highlights an area that could cause future concern giving you the opportunity to act before this develops into a dangerous and much more expensive fault further down the line. 
How often do you need an EICR?

Landlords are required to keep EICR reports up to date on their rental properties and need to ensure this is renewed every 5 years. Failure to do so can result in financial penalties for the landlord. As a homeowner there is currently no such law however its recommended that you have an EICR carried out on your property every 10 years to check the overall condition of your installation and detect any faults. However, it goes without saying if you notice any electrical faults or something that just isn't quite right you should get in touch with an electrician as soon as possible to conduct some fault-finding electrical testing. 

As leading providers of electrical testing in Aylesbury Paradigm electrical solutions aim to provide the highest standard of service possible. Other electrical safety testing we are able to provide includes, fuse box checks, powerlines, device checks and PAT Testing.

If you have a query about electrical testing in Aylesbury and the surrounding areas don't hesitate to get in touch with Paradigm electrical solutions today to discuss your requirements.