EV Charger Installer in Aylesbury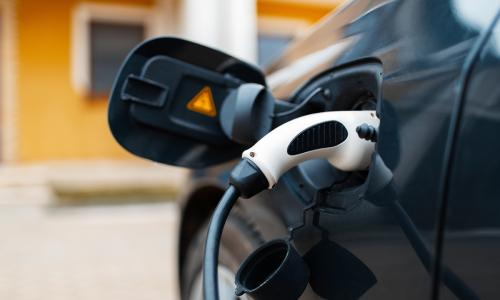 More electric cars were registered in 2021 than in the 5 years previous combined. It's taken a little while to catch on but it seems the electric car market is taking off and in the current climate many of us are looking for ways to save on fuel consumption. Although the initial outlay can be more expensive the running and ongoing maintenance of an electric vehicle presents a clear way to save.
 
Why have an electric car in Aylesbury?
By 2030 every car on the road will be powered by electricity however an important part of electric vehicle ownership is having the facilities to charge it. If it's not charged it simply won't work which is why it's becoming incredibly common to have an EV charger installed at your home. 
Many new build houses have an EV charger installed as standard however from June 2022 this will be required by law as a "future proofing" measure. 
Lots of electric vehicle owners make the most of commercial charging stations found public places such as shopping centres or supermarkets and whilst it's great to make use of these facilities, convenience quickly becomes a factor and it's not always ideal having to pop out and wait around whilst the car charges. If you decide enough is enough and you would like your own charger at home getting in touch with an EV Charger installer is the first step in freeing you from this cycle. 
There's a range of designs and options available which can be tricky to decide on what will work best for you. Your EV charger installer will be able to work with you to understand exactly what you want from your EV Charger; smart chargers are a very popular option available as it puts the power in your hands enabling you to specify how long you want your vehicle to charge and when.
An EV charger installer will also be able to work with you to understand the best place for your installation that works both conveniently for you and practically from an installation perspective. 
 
Paradigm are leading EV Charger Installer in Aylesbury for both domestic and commercial customers. We know how important it is to keep up with advancing technology and are on hand to assist with all of your EV charger installation needs. If you'd like further information about installing an EV charger don't hesitate to get in touch with us today our team are always happy to help.