NEW ELECTRICAL INSTALLATION CONDITION REPORT REGULATIONS FOR PRIVATE RENTED LANDORDS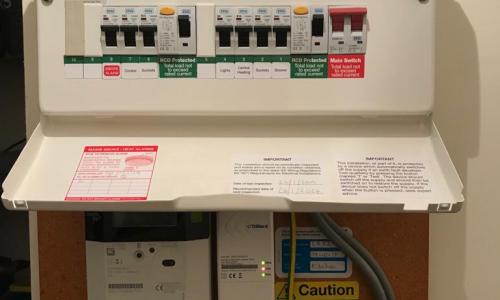 Introduction to the new draft regulations has been laid before Parliament to ensure all Private Rented Sector properties meet minimum Electrical Safety Standards. 
What does this all mean for you as a landlord and for your tenants? See the bullet points below:
From 1

st

 July 2020 all new tenancies must have an EICR (Electrical Installation Condition Report) completed before the tenancy begins

All existing tenancies must have an EICR (Electrical Installation Condition Report) completed by 1

st

 April 2021

These regulations will apply to all properties in the private rented sector.

Local authorities can impose a financial penalty of up to £30,000 for a breach of the regulations. Where there are multiple breaches, the local authority can impose multiple penalties.

The Landlord must supply a copy of this report to new or existing tenants living in the property within 28 days of the inspection.

If the electrical safety report identifies a fault or potential fault, which the landlord must either investigate further or repair, the landlord must ensure further investigations or repairs are completed by a qualified person within 28 days of the inspection, or within the timeframe set out in the report if this is shorter.

If a landlord breaches the above requirements, the local authority has a duty to act. Where urgent works are not required, the local authority must serve a 'remedial notice' on the landlord. This must be served within 21 days of the local authority deciding it has reasonable grounds to act. The landlord will have 28 days from the date of service of the notice to take the action outlined, or must make written representations within 21 days if they disagree with the notice.
Paradigm Electrical offer inspection and testing services in Buckinghamshire & Surrounding areas.  We are experienced, fully NICEIC registered and fully insured to carry out electrical inspections. If you would like a quote for the Electrical Installation Condition Report or if you would like a chat about your requirements then give us a call on 01296 320 556.